Interstate Motorcycle Transport, Australia
Let us help you move your Motorcycle– we'll take over all responsibility for local and interstate motorbike transport across Australia, saving you time and money.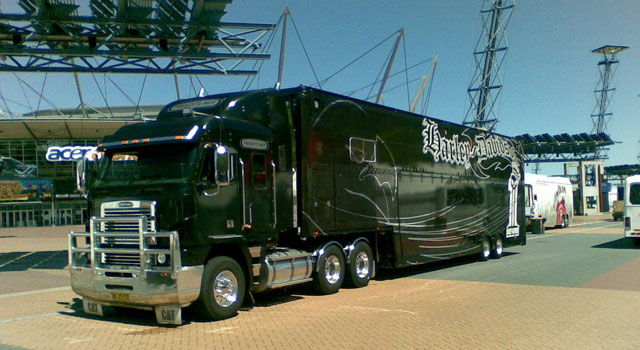 Allwest Motorcycle Carriers: Who Are We?
We are a dedicated motorcycle transport specialist, in operation since 1997. Based in Sydney, we are able to offer local and interstate motorcycle transport across Australia with scheduled weekly interstate runs–we are committed to ensure safe and secure door to door motorbike transport, delivering your motorcycle to you quickly and safely.
All of our staff are highly qualified in local and interstate motorcycle transport, with years of experience in handling of bikes in transit. We are trusted by a loyal client base, spanning the entire country, and including motorcycle dealerships, importers, retailers, removalists and insurance companies. We are a professional company with an excellent reputation within the motorcycle industry for safe and reliable transport of motorcycles to local and interstate destinations.
Motorcycle Transport Australia – What we can guarantee?
All motorcycles transported by us are covered by full transit insurance, with coverage including: fire, flood, collision and/or overturning of the conveying vehicle, as well as loading and unloading.–Motorcycles are inspected and a condition report taken on all local and interstate motorcycle transport in Australia.We transport a diverse range of bikes with our specialised fleet of fully enclosed vehicles equipped with tailgate loaders, offering a roll on and roll off system. Our team are passionate motorcycle enthusiasts dedicated to providing you with total peace of mind.
Employ the professionals to organize the transport of your motorcycle, whether you have purchased a new bike interstate, need a service, have a breakdown or flat tyre. Let us take the pressure off long or short distance motorbike transport – call our Sydney or interstate number, or our 24 hour breakdown service today.